Dev tools package is just a CLI program to start your SSR app with some utilities. To install it:
Help output:
ndb
With this tool you can easly debug your server side.
Usage: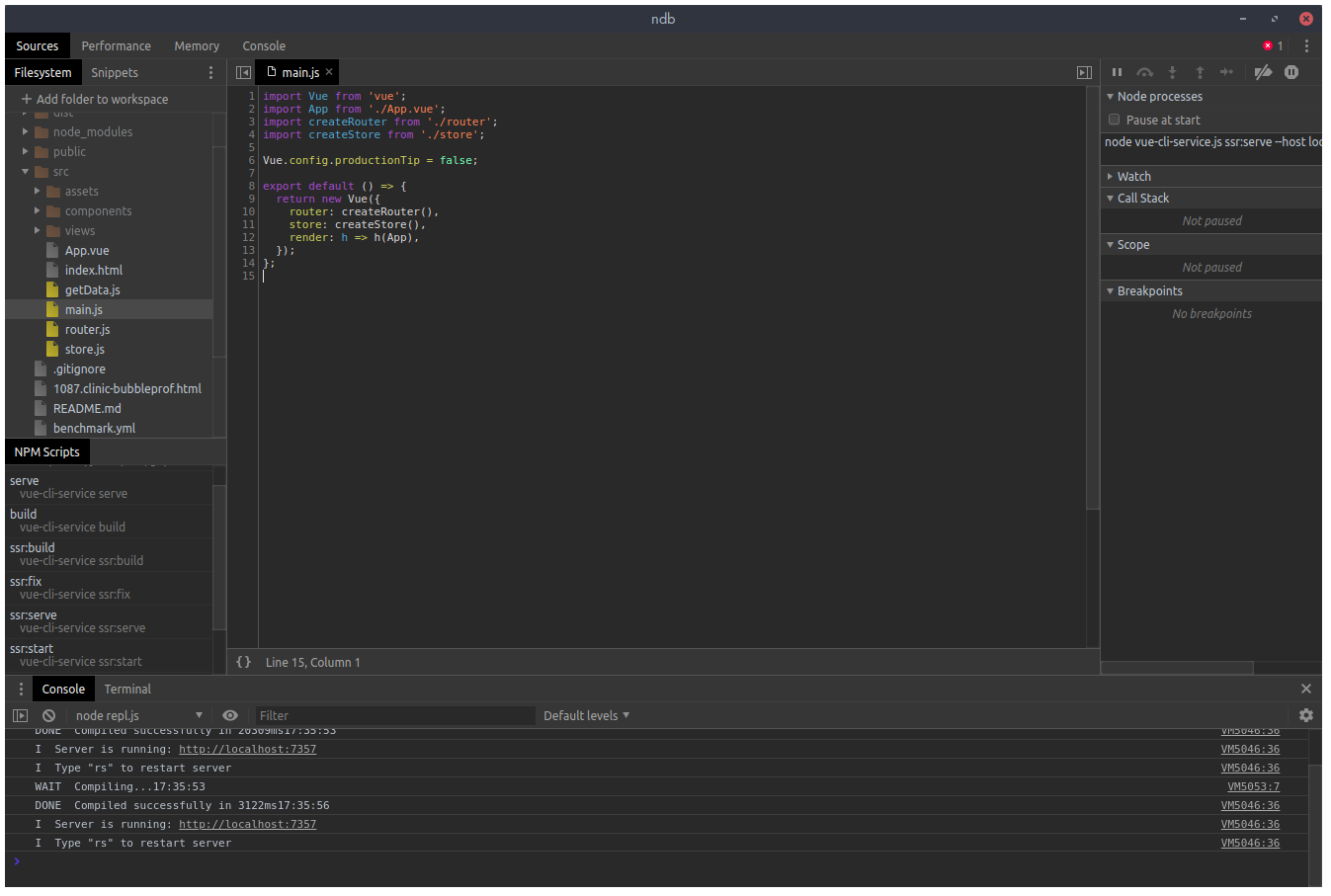 Autocannon / Benchmark
This command will start a scenario and profile performance of your app during it.

You can see examples of scenario here:
Node clinic
Node Clinic is the best tool to see if you have memory leaks or too high event loop delays.
Doctor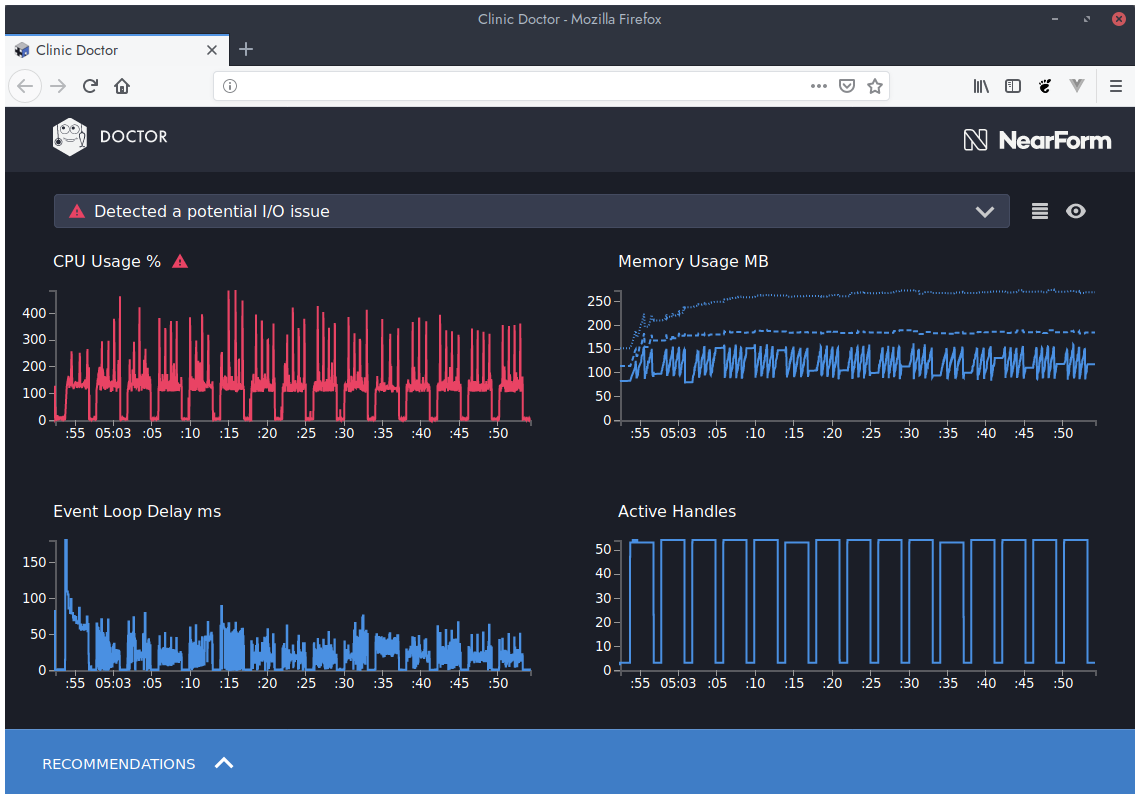 Flame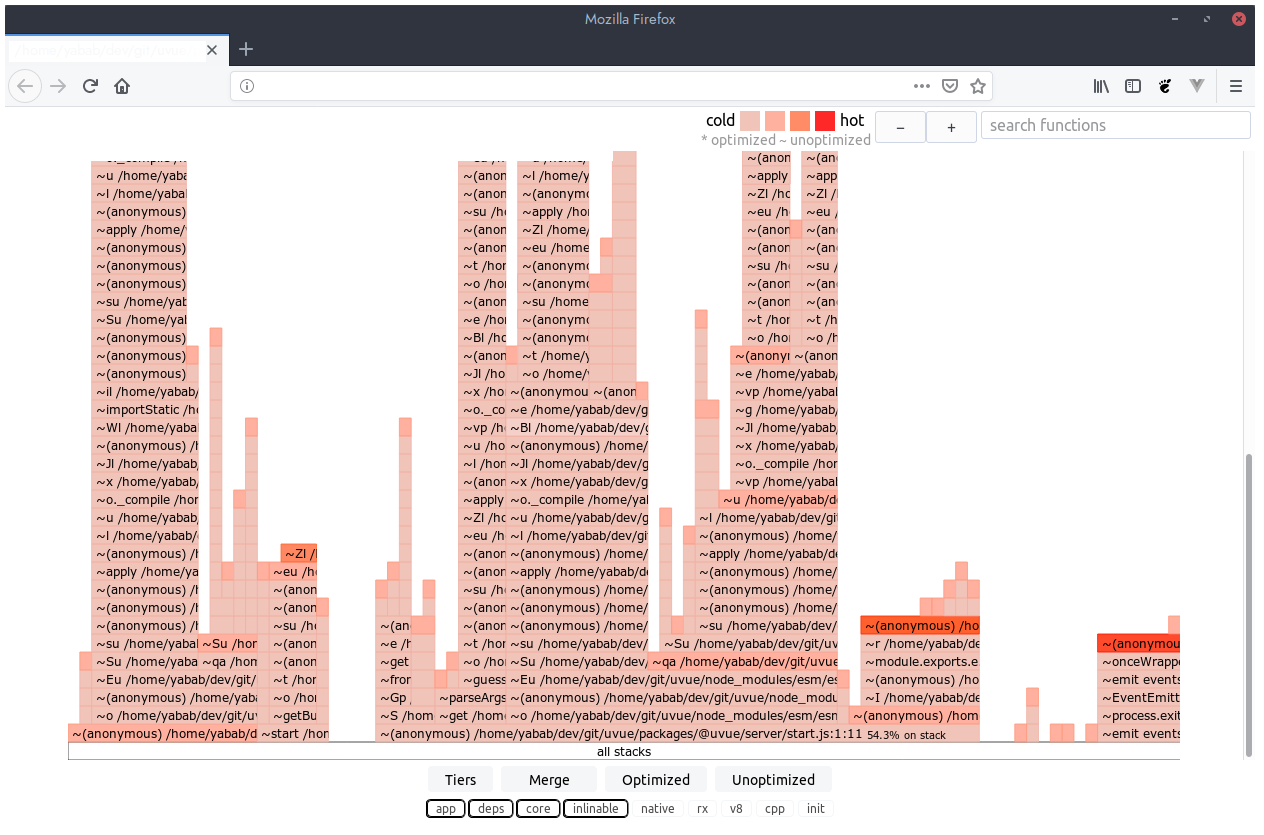 Bubbleprof